i have just a moment to post, but i have to!!!
is this going to eat my wool???
do all moths eat wool - or just a certain kind? within the past few days we have found 3 of these buggers in the house. am i infested???!!!
oh my, i totally want to cry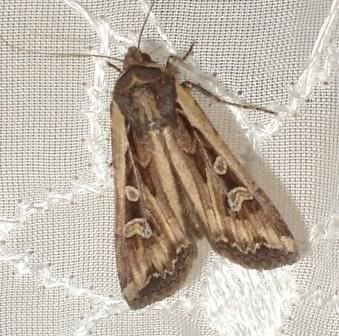 for those of you who do not know: i have been away for good reason. my nannie was in the hospital for about a week. i was spending all my extra time with her. then, the day before she was to be realeased, my daughter broke her arm. in a big way. she is now magnetic with plates and screws and rods - you name it. she was in surgery for 3 hours saturday night getting fixed up. she is home from the hospital now, still in pain, but doing well. she has a long recovery ahead of her.
looky what the nurses did to her little doll: