oh no, i'm not talking about thread today!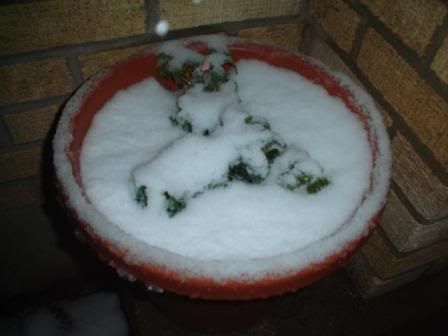 my poor impatiens :( i hope they make it.
Hello? Spring? where are you? this is TEXAS?!?
(hehehee ck out my Texas Truck - i love my 'burban! :D -- so sad all covered in snow)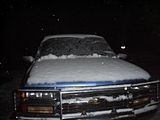 yes, it's dark out. we are up before the sun. brrrrr - it's cold!
yesterday was normal. hubby even mowed. here's the proof on my doggie's feet: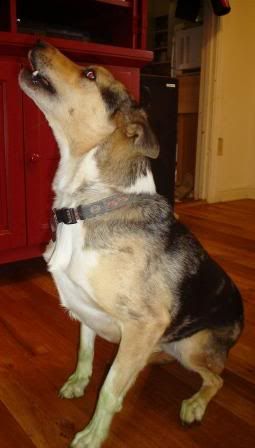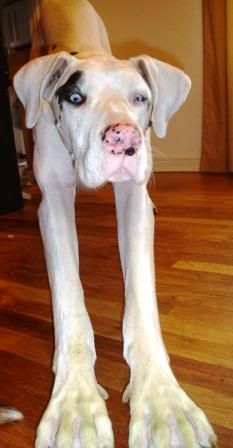 aren't they cute!?!
i haven't made a thread snowflake yet today. i know i'm supposed to re-do the one from last week, but i don't know... think i'll look at the next pattern and see if i like it better.
the construction going on in the house is driving me mad! no matter how much i sweep and run the floormate, there is white powder all over the floor! UGH - curse the drywall dust!! i now understand why people go stay in a hotel during renovations. before i always thought it was kinda crazy and a waste of money... not anymore!
on the knitting front - i'm no good. i start out with 10 cast on and then after a few inches of work, i have around 20! i know i'm adding them somewhere in the purl, but i just can't figure it out! i'm going to sit down with it and my instruction dvd today and see what i come up with. hopefully i will be able to solve my problem.
well, that's it for now, ya'll. i have to scrub walls in the hall and then start taping the moulding off..... they are supposed to get re-textured today! WOOHOO!