again, i was able to make my snowflake

this time i used
Aunt Lore's Snowflake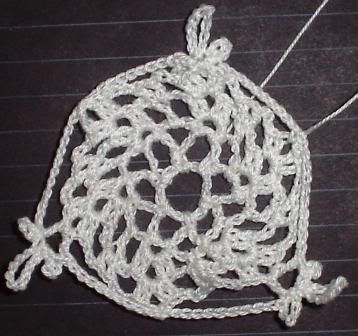 so, what do you think? think the pattern is a little off??? there is a round missing. so, should anyone decide to do this flake, do round 4 twice, with the appropriate increases. think i'll give it another go with that added.
i noticed it was going wrong, but decided to keep working it to see what happened if i finished the pattern out the way it was written. but hey, the back of the tree has to be decorated too, right? :)
so, next monday (or tuesday as the case may be) expect Aunt Lore's Snowflake 2nd edition.
Julie
, are you too proud? 2 in a row!!! WOOHOO