oh no! Oh No!! OH NO!!!
HOLY CRAP! i totally screwed up the bathtub!
the cleaner i used on the toilet yesterday made it so white and sparkly - i thought oooooo, i'll do the tub. bad. BAD. apparently you should READ the 'General Precautions and Restrictions' before the use of cleaning products.
this: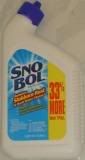 will do this to your tub: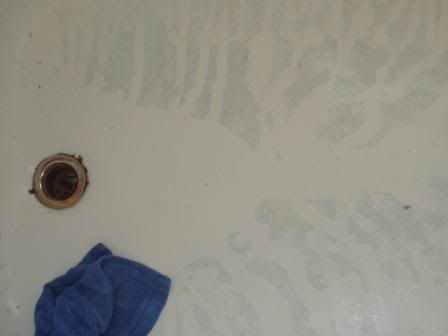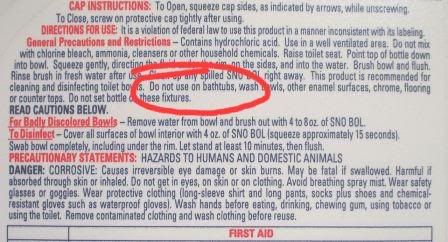 all the parts that are white are nice and bright white - but ummmm.... it feels like sandpaper. the rest of it is this pale grey-blue color. what do i do!?!
this shit ate the enamel off my tub!!
here's the thing: this bathroom was remodeled about 2 months ago. completely gutted. down to the studs and subfloors... and now the bathtub will take the skin off the tender butts of my kidlets!
so, what'd you do today?