as far as the site goes anyway. oh well - or as my little sister used to say oilwell. man oh man we used to give her heck over that!
do you see what i see? he he he he... it took 2 weeks before he could resist the shiny balls no more. doesn't he look guilty?
a wonderful ELF from
crochetville
blessed my mailbox with the cutest little chapstick holder - it's a keychain!! how convenient is that?!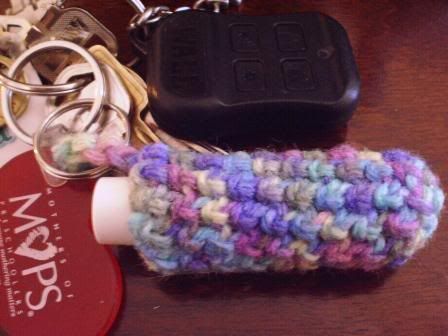 that's all for now. MUCH to do!!!