for some time there has been quite a buzz about the supreme quality and beauty of
Bill's hooks
on
the board
. so, i put in a request for one and received it as a Christmas gift from my sil. my review? it is a thinkg of incredible beauty and graceful functionality. yes, it deserves that pedestal upon which it rests...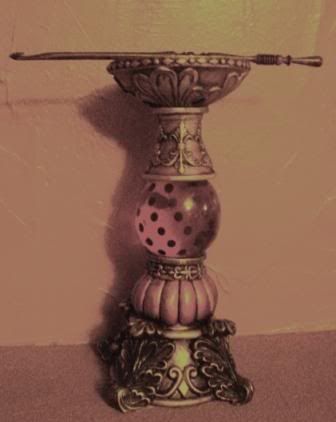 as far as new creations: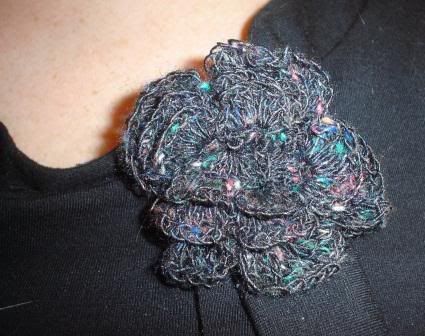 i made this Christmas afternoon to wear on my shirt for a party that night.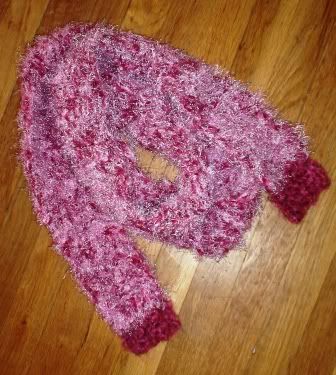 this is a scarf i made for my mother for her birthday. she asked for one that is pink and fuzzy....okay, that's what i did.
that's all for tonight, i'm going to try to get some other things taken care of....
go check out the YarnSwap gallery to the right ------- >
see all the yummy yarn that has been received :)