well, it appears that my udating disappeared - i'm just SOO frustrated. i did a lot of work the other day and it is completely gone. not sure what happened. i'm not even sure if i remember what all i did - man, this sucks. oh well. moving on.
this is a little jacket i made for a friend's little girl as a Christmas gift. i'll be shipping it tomorrow.
Chelle's great pattern
- again :)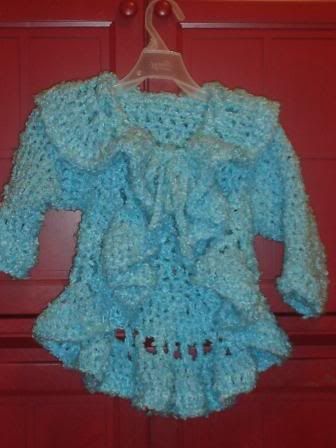 has anyone noticed my scale? i'm all excited. i haven't lost that much actual weight because i've been working out a bit, but i have lost inches! woo hoo!
this is what my "diet" consists of: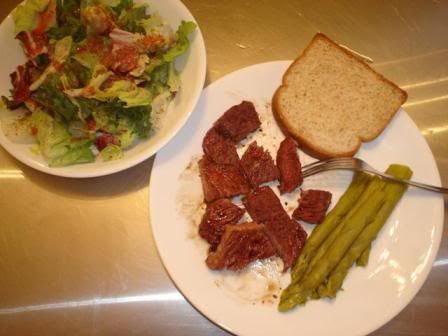 not too bad, eh?
anyhow.... more on crochet - i've almost got the other baby blanket complete that needs to be done for thursday. i ran out of yarn and need to get another skein today... oh crum, HL is closed on sunday! shoot shoot shoot and a big sigh. i've got another baby blankie that must be done in 3 weeks - and then CHRISTMAS!!! i've pretty much abandon all gifts that i planned on getting made - oh well. at least i'm being honest with myself about it. i still hope to get 2 items complete. definately the throw for my SIL and the other, i can't say, just in case the future owner peaks in. alright, i need to get for now.
oh, one last thing - i have almost an entire spool spun for my jacket YAY!