just in time: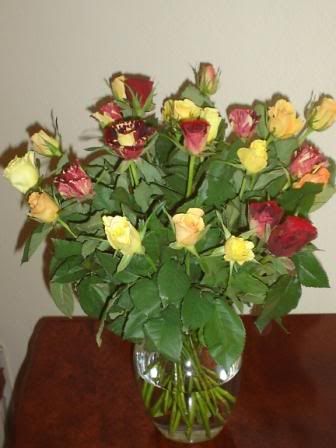 he knew i was having a bad day.
aren't they just beautiful!?!
what a wonderful man he is. i'm feelin' all gushy.
okay, crochet stuff:
well, i have 2 baby blankies to start and finish in just 2 weeks. plus, get my Christmas stuff busy!!! i'm feeling stressed. i can do it. i can do it.... if i keep repeating this, i'll believe it, right?
okay, that's all for now, because there is much work to be done around the house before i can sit on my rear and crochet!!! off i go, rag in hand.