my sissy that lives in (well, near) San Antonio came up for a few days. because of different issues, she was not able to make it up for thanksgiving or Christmas... SOOO, on Friday night, my sister's and our hubbies (and SO) and a few friends went out. i got a sitter WOOOHOOO! we went bowling! i know, i know, we really whooped it up big!
check this out: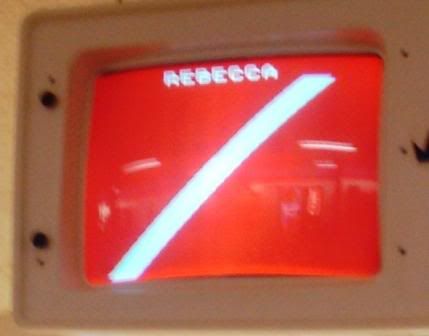 yes, i'm all proud! that is the only time during the night that i got all the pins down during 1 turn!! yeah, i pretty much suck at bowling. i think my highest score was a 68!
but, the fashion - ck out these shoes (and my dorky bil's feet)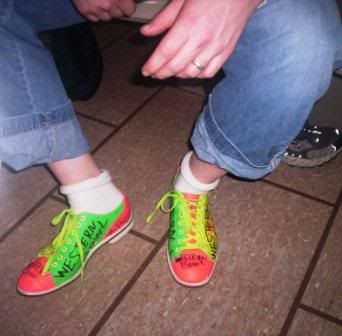 we left the bowling alley just after midnight and decided to visit a friend of all of ours that owns a tatoo parlor..... i know what you're thinking!
wait for it.....
no. i didn't get a tatoo (i already have 2), and neither did anyone else. BUT, i did get PIERCED!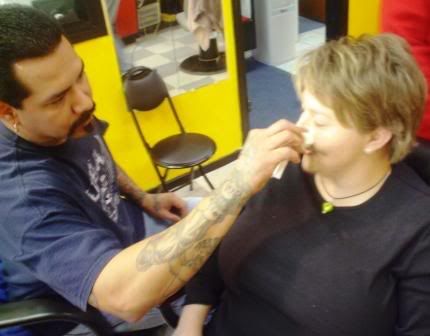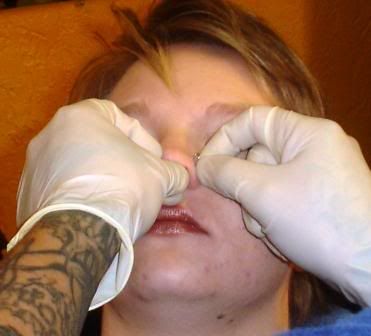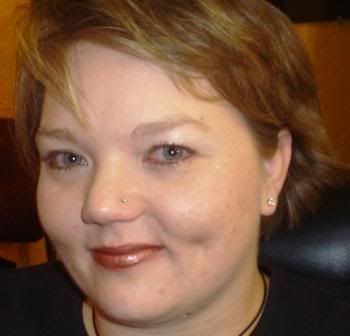 although it looks like i'm crying in the last picture, i wasn't :)
it hurt a bit, i'm not gonna lie. but it was not
painful
, if that makes sense. anyhow--- i'm pleased with it.
now, this coming weekend - TOP THAT!!
just a memory teaser.... the first one who can tell me a bit about the necklace i'm wearing --- no cheating --- gets a prize :)