well, i did complete the quota of 18 rows yesterday. i actually did 19 AND weaved in all the wicked ends.... however, i've decided to go to target for the mixer... well, i'm thinking a nice wall clock. i like the blanket, but after looking at it for a while last night and then again this morning, i've decided it's just not her style. very early 80's isn't it????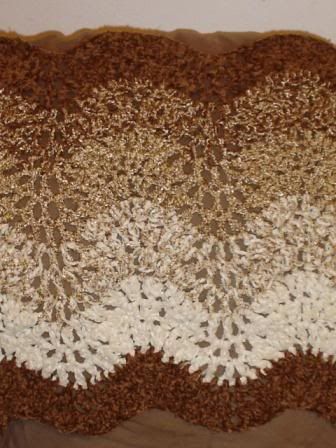 the color is fairly accurate.
she's much more of a countryish/ shabby chic kinda girl. so this will become a UFO while i complete a few other things. i do have every intention of finishing this. it's chenille, so very soft and hard to frog without messing up the yarn. so eventually one day, i'll get it done.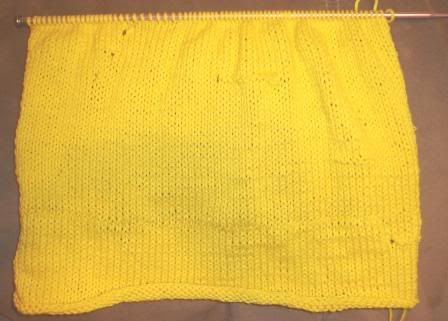 here is the back of Zeeby which is a beginner's pattern from the
SnB book
. why, Ms. Stoller, did you give it this title? i hate it! in fact, the only reason i even own this book is because my hubby picked it up in the 'used' section of our local bookstore for $5. i accidentally left it out on my dresser and my 7 y/o saw it. great! so now i had to give him yet another explanation that i wasn't ready for. back to the bag.... my knitting is still obviously from a beginner... occasionally i will purl when i should be knitting and vice versa, causing funky ripples and little holes in my project... but i plan on lining it and adding stitching on it with a bright turqoise, so i guess they all just add to the character (shhh, i'm trying to convince myself).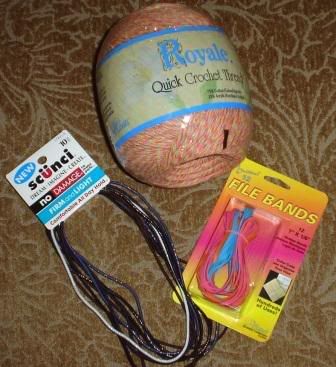 a purchase i made a few weeks back. what is wrong with me? haven't i enough yarn?!? truly, i believe it's a sickness. but how could i resist this color?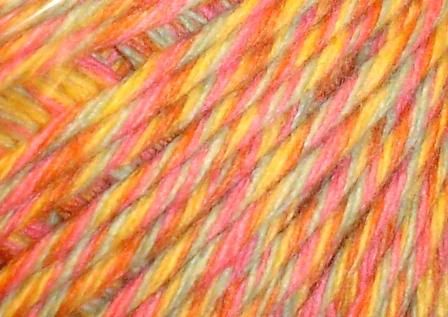 soo yummy
but why the headbands and rubberbands? because Cheryl made this
AWESOME bookmark
using these headbands and i want to do one too!!! thought i'd give a rubberband a try and see if it worked..... we'll see.