i totally intended on posting this yesterday, even titled my post. anyhow, i'm a dork that way.
if there is one of the
pillow belts
in the pictures that matches your decor and you'd like to have it... let me know. i made them with yarn/beads i had on hand and they don't really fit in anywhere in my house.... sooo. let me know and it's yours :)
completed picture of the dishcloth i knit for my mom. not at all pretty, but it works :P
another picture for you knitters... what did i do wrong?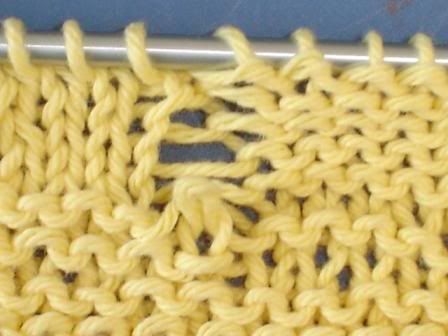 think i 'dropped a stitch' but i don't know how to fix it??? HELP?
i don't know how to frog back to a certain stitch either... guess i need to go have a "fixing" lesson