with this bag!!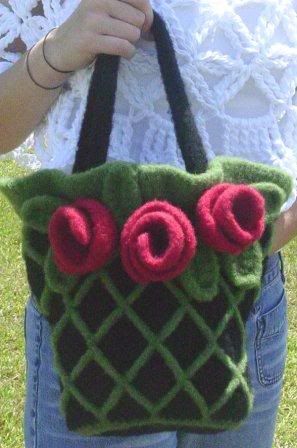 aren't you!?!
would you like to create it with me?
the details
the
kit
can be purchased here:
Discount Yarn Sale
Crochet Felted Rose Bag Kit
kit includes: pattern, 100 wool yarn, and crochet hook.
intermediate/experienced skill level
$34.99
there are several color combinations available
, choose your style!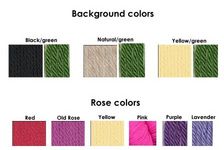 why oh why should you make this bag with me?
because...
10. you can't beat the price
9. you've got to try this "felting' stuff
8. it's never too early to start your Holiday Gifts
7. a girl can never have too many purses
6. creating is always better with friends
5. it'll make a great father's day gift... okay maybe not, but at least it's not another tie
4. no pruning required for these roses
3. you needed a good reason for a new pair of shoes
2. no matter how much weight you gain or lose, your purse will still fit
and the number 1 reason you need to join me in making this bag is
if 10 people purchase this kit = i get mine for
free
!
if you choose to order this purse kit, please put in the "We're nosey" blank on the order form : ewedevil Rose-With-Me
if you are interested in holding your own kit-a-long, contact jeanie @ customerservice@discountyarnsale.com there are several kits to choose from