margene
is forever posting pictures of her beautiful utah. so i thought i'd give you all a little peek at what lies 20 minutes outside
my
front door.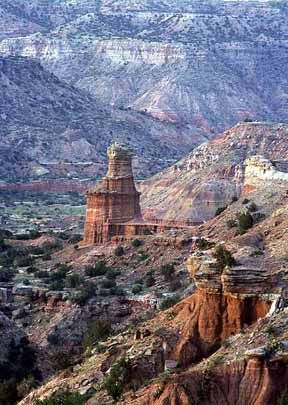 Palo Duro Canyon State Park
look - humph! my G crystallite snapped right in half
because it broke on the flat grippy part, not all is lost...it is pink- my most favorite color and a hook- my most favorite obsession... so i am going to have hubby file the broken edge nice and smooth and then use something to melt a hole in the flat part --- he he he, custom keychain :)
i'll keep ya posted on what comes of it.