yay! i've gotten the pictures that are still on the active page adjusted to the smaller size, i hope that fixes my bandwidth problem. remember that fabulous scarf and flower i received as a gift from the
crochetville
scarf swap
? i added to the flower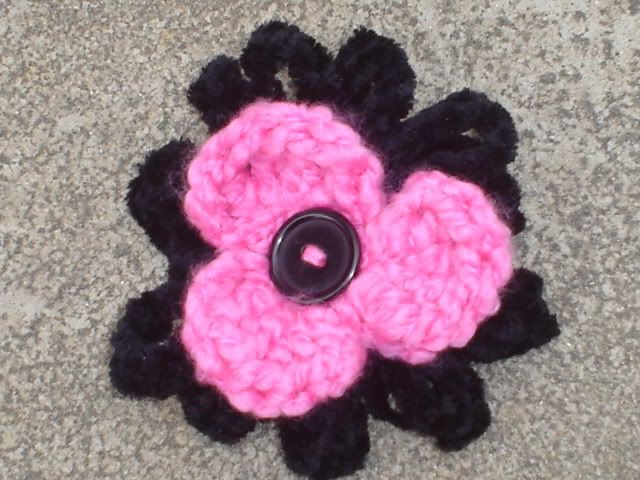 and made a cloche for myself to match my winter coat: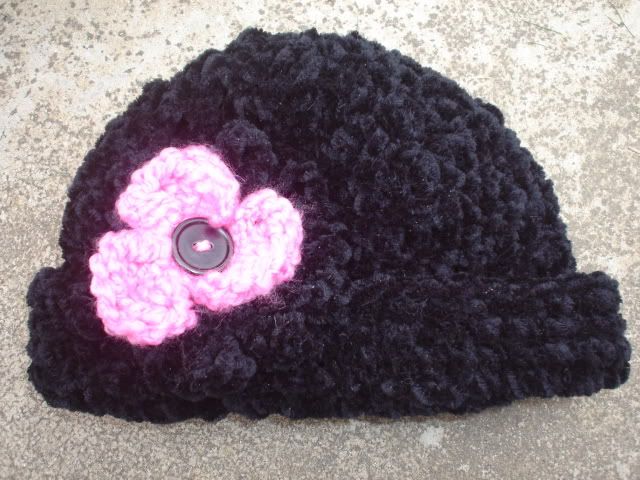 the games, the fun, smiles, giggles, tears and screams of pain - i'm so very fortunate to be able to stay home with my fabulous children. at walmart the other day, i picked up this package of 5 buckets with 10 bears in each. we have played the heck out of these things today... talked about why they can't be stacked, how to separate them by color, added 1 'out of place' thing in the different colors for other play, counted, patterned... you name it, we did it with these little guys. they had such a good time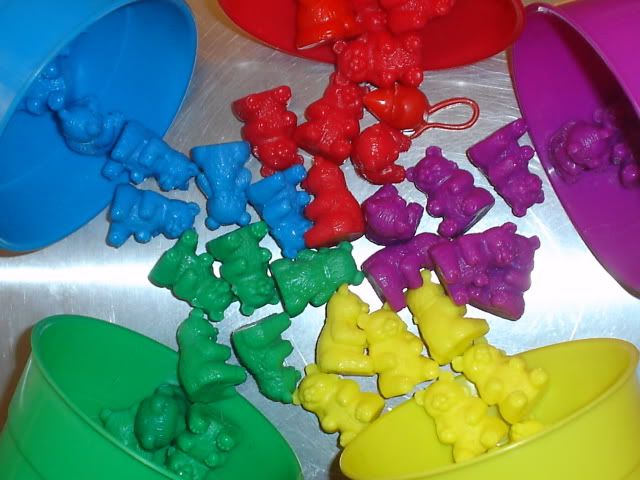 i love watching them learn, and knowing that i am the one teaching, makes it all the sweeter.
also, i need to post this picture of beautiful yarn i received in the yarn swap!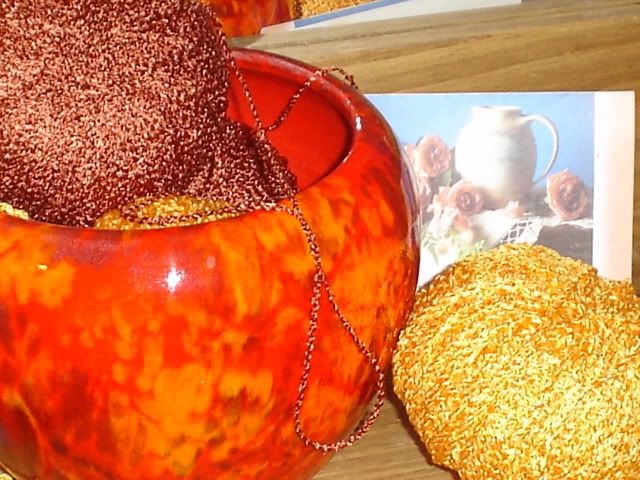 i just love it. see how perfectly it goes with a vase i had?! LOVE it!!