woo hoo photobucket is back up.
sorry for my few days' of disappearance - i'm going to oh so gloatingly, post MORE pictures of my birthday present :)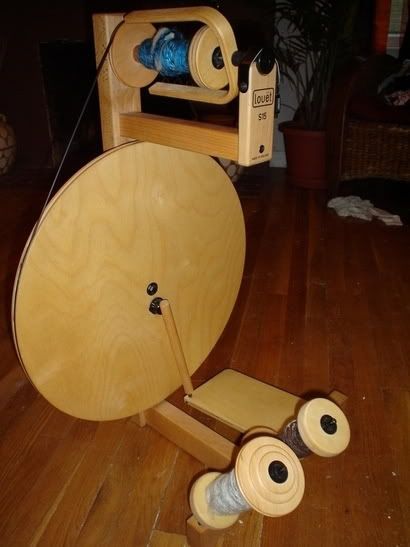 here she is.. she needs a name... just not sure yet. gonna give it a while. i'm so so so in love. i wish i weren't so behind on my Christmas crocheting. i'd love to spend mroe time spinning. oh well....
conned that wonderful man of mine into carding some of my fleece while watching the cowboys' game last night ;) woo hoo. he filled a whole laundry basket with fantasticly fluffy rolags.
okay, i really really need to update my WIP list.... some things are further than the bar shows and i've started more *sigh*
what else? anybody notice the little bumper sticker on the right? i will be chaning them frequently they make me laugh.
let's see:hmmmmm oh, picked all this up to make a jacket for my mom for her birthday....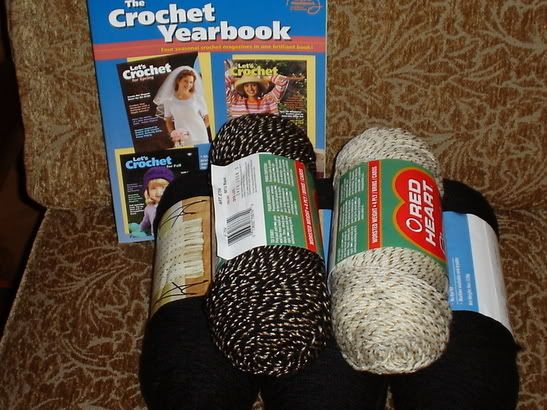 we'll see how that goes. then, my dad actually chose a different pattern.... so its not from that book, i'll post it when i get started. i've got to finish the 2 circle coats i've got going right now... along with the other 500 things. off i go - need to get dinner ready, think we are having bbq weenies, green beans, and macNcheese tonight... good ol southern comfort food!