hmmm, looking at pictures... stuff i haven't posted about yet (here at least)
this is a purse i made using basic tunisian stitch with RH grande in brown. i really love it! the handles come off, for one day when i can make more in different colors :)
here is another purse i made not too long ago, it is done with landscapes... i've forgotten where the pattern came from... maybe there wasn't one *shrug*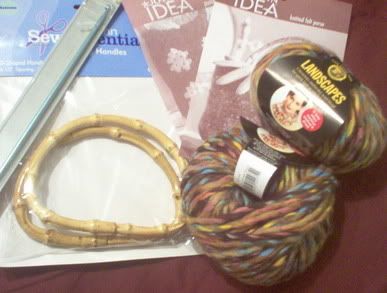 this is the yarn and handles i used - and a double ended hook i got on clearance for a buck!
here is the finished product after fulling: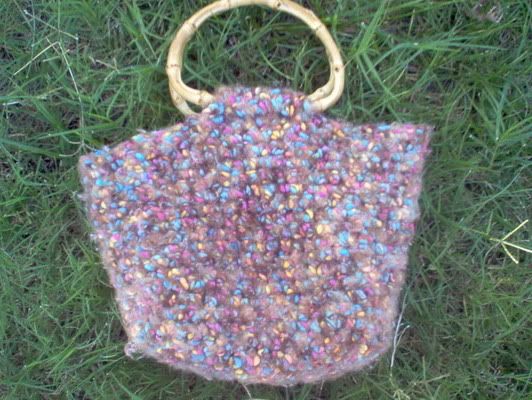 and no, i did not think to take a 'before' picture. okay, well that is all i can think of right now. i need to get busy. i didn't do the dishes after dinner last night *gasp!* the cardinal sin in my mother's book.
hmmmm, what is that "cardinal sin"? catholic? hmmmmm, something to research.